Government & Public Sector
The drive for digital first is transforming public sector services, enabling organisations to do more with less and give customers easier access to information and support. But to achieve your strategic goals, you need the right data, analytics, processes and infrastructure capabilities to make the right decisions and implement them.
Trusted by some of the UK's biggest government agencies and public sector organisations and local government bodies, the CACI team delivers digital projects that improve service delivery and reduce costs. We provide a full range of IT, data, transformation and network services – from consultancy, design, architecture and deployment to resource and process management, cloud migration, data management, customer and community insight and analytics.
Delivering digital transformation in the public interest
Organisations like National Highways, the MoD, and the Met Office trust us to design, develop and deliver the large-scale, high-velocity data processing systems and secure data sharing solutions they need. As a result, they can create public services that are more innovative and efficient.
With comprehensive networking, IT, and cloud solutions, we'll help you meet the changing needs of your customers without overextending your budget.  Our flexible, vendor-neutral approach means that you can be sure we find the right solution for you – from digital transformation to workforce management and data services. We achieve outstanding results by working with the latest technology solutions to help you become more efficient.
Putting data at the heart of transformation
Public sector organisations need to provide the right services to the right people, in the most efficient way. Now more than ever, data is at the heart of public sector decision-making. Community understanding and up-to-date insight provides the evidence base you need to inform, shape and underpin the delivery of services that meet need and demand.
Digital inclusion – know how to blend digital and traditional channels of communication and engagement so everyone has access
Vulnerability – identify vulnerable people and households to target with support, risk prevention measures and specialist services
Behaviour change – educate, inform and engage people in the ways they respond to best, using a range of communication channels
Partnership – share data securely and in a compliant manner with other agencies and public sector organisations to provide better connected support
Modelling and forecasting – review current needs and how they're changing and use demographic and location data to forecast future service demand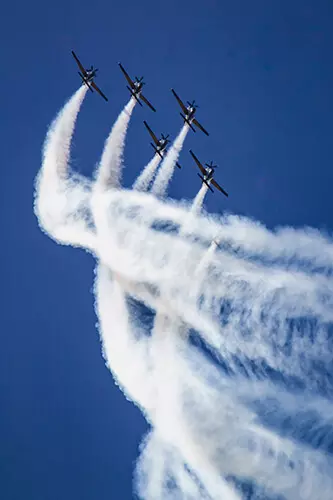 The CACI team showed their knowledge of the local authority sector, providing clear answers about how to best use the data.
Dr Curtis Horne, Westminster City Council
Everyone finds the Acorn data profiling useful and insightful - it helps us understand citizens needs more deeply.
Dr Harriet Rowthorn, Coventry City Council